Online Article
Pod Bible Magazine
Claire is featured in the 'Have You Heard' interview section where the Pod Bible team meets the people behind podcasts listeners may not have heard yet. Claire talks about where she gets her inspiration from, her dream guest for Narratives of Purpose, and much more.
Read Here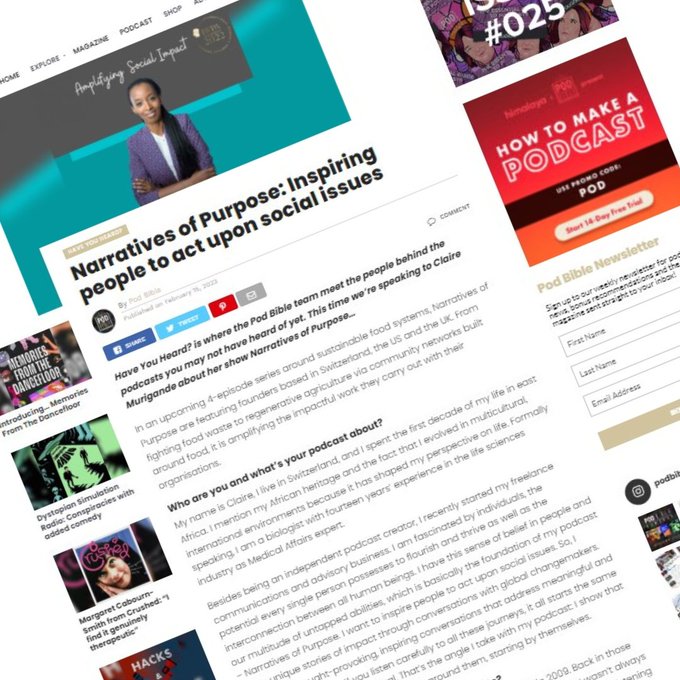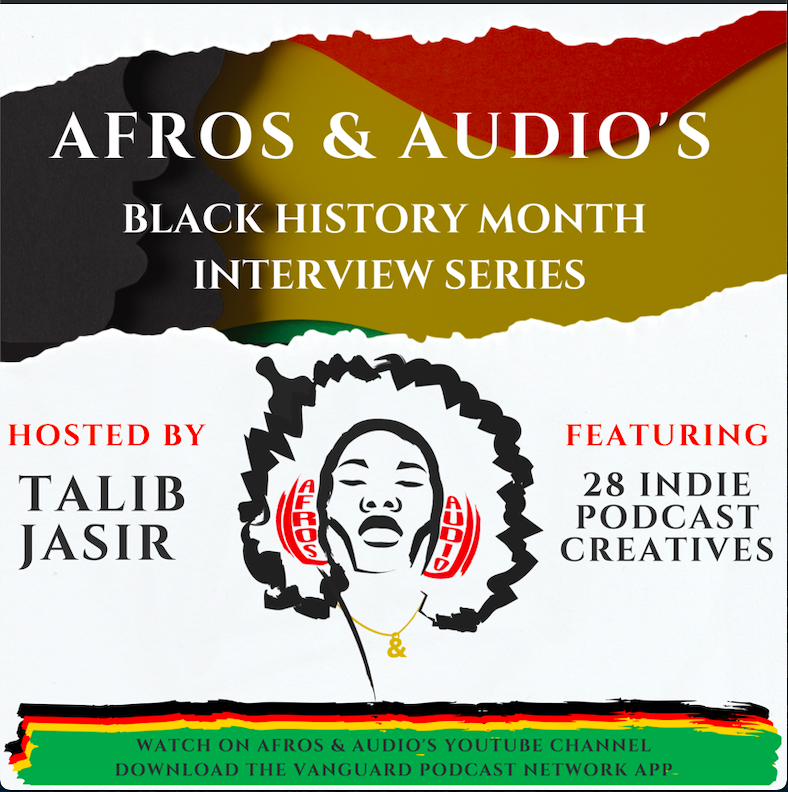 Video Podcast
Afros & Audio
Claire is one of the twenty eight independent podcast creators featured in Afros and Audio's first ever Black History Month interview series. Claire and Talib Jasir discuss her podcasting journey and what she learned from it, as well as her wins and goals with Narratives of Purpose.

Watch Here

Podcast
Entrepreneurs Talk Africa
How Claire moved to entrepreneurship with a social impact twist, an unplugged conversation with Jason Delorie, one of the co-hosts of Entrepreneurs Talk Africa. Claire and Jason discuss social impact and the triple bottom line concept.
Listen Here
Watch Teaser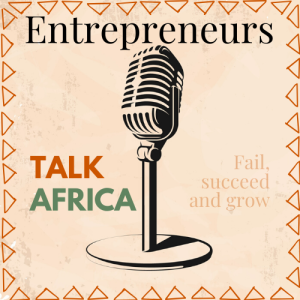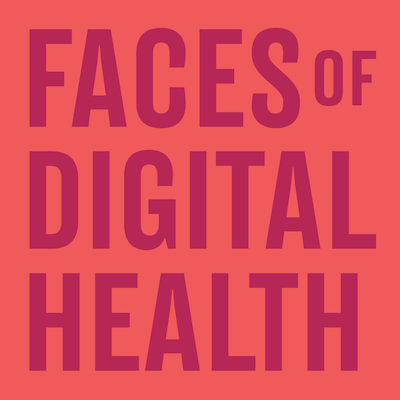 Podcast
Faces of Digital Health
Claire talks about her journey, healthcare in Switzerland, diversity and what she learned about global health through Narratives of Purpose. This interview is part of a series where Tjasa Zajc, the host of Faces of Digital Health, discusses with inspiring people in healthcare and digital health.
Listen Here